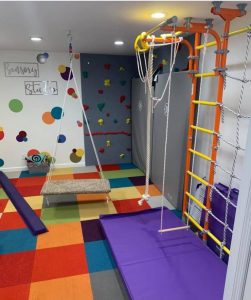 What is the Sensory Studio?
A Pediatric Occupational Therapy practice in New Rochelle, focused one to one therapy for children ages 18 months-13 years old. We are ready to produce a personalized, individualized therapy session for each child.
Who we are?
We are seasoned, dedicated, and experienced Occupational Therapists with over 50 years of combined experience working in various school and medical settings, such as: The School at Columbia University; SAR Sinai Program; YAI Gramercy School; The Heschel Elementary School; Mount Sinai Hospital; Blythedale Children's Hospital; The Lorge School; Manhattan Day School & Kinneret Day School. We have sensory gym experience, CPSE/CSE experience, and have various certifications including HWT and Size Matters handwriting programs and vast experience in helping children with executive functioning skills. All therapists are NYS licensed.
What will Therapy Services address?
Fine motor skills
Visual motor skills
Visual perceptual skills
Motor planning skills
Executive Functioning skills
Vestibular issues
Handwriting
Proprioceptive issues
Sensory skills
Daily functioning skills.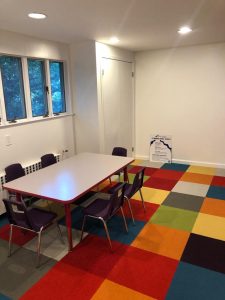 Therapy services will also include each child receiving an individualized home program for carryover from session to session. Built in time will be made at the end of each session to speak with parent or caregiver regarding each session.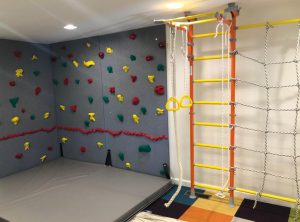 What is the Sensory Studio like?
Newly renovated and designed bright space and bathroom with brand new state of the art equipment, allowing for individualized treatment.
Our goal is to offer the best Pediatric Occupational Therapy in New Rochelle.
How is the current COVID situation being dealt with?
Strict COVID health guidelines will be adhered to, including proper air circulation.
Time will be built in between clients for a rigorous cleaning protocol to take place (between sessions as well as nightly).
Temperatures will be taken upon arrival and hand sanitizing gel will be used.
Providers & children will wear masks at all times.
Only 1 therapist & 1 child will be allowed in the studio at a time.
Each child will receive their own individualized therapy box.
A COVID-19 health form MUST be filled out prior to arriving for your child's session
NOTE: Physical Therapy may be added based on demand and we have an excellent & experienced Physical Therapist on staff.